Overland Park, KS (February 28, 2019) – Green Globe International, Inc. (OTCPINK: GGII), a Delaware company engaged in developing a vertically integrated commodity-based CBD and cannabis supply chain, is pleased to announce the appointment of AgMaxx CEO, William J. (Bill) Cook, to serve on the advisory board of Green Globe International, Inc. In this role, he will be a hands-on strategic advisor assisting the company on various corporate matters as the company builds its hemp and cannabis business through healthy growth, education and transparency.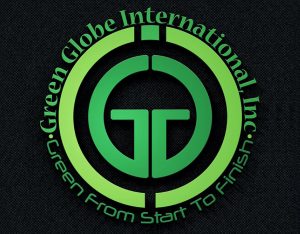 Bill has been involved in agriculture and agribusiness for more than 50 years. He is a life-long farmer and rural entrepreneur and has dedicated his life to his family and improving the lives of his fellow farmers. His businesses and partnerships have generated hundreds of millions of dollars during his career. Currently, Bill is the CEO of AgMaxx, Inc., a company that is dedicated to helping farmers be more successful. Their goal is to help farmers make money, save money, and save time through education, technology, and providing helpful services.
Tom Elafros, CEO-Green Globe, stated, "I am very excited to have Bill on our advisory board as his years of industry expertise in agriculture and farming should serve us well in the rapidly evolving hemp and cannabis business. He brings a wealth of Ag industry and business leadership and will help us to develop our business model on several fronts, including marketing expertise and the VISPS track and trace system currently used by organic farmers across the country."
Bill Cook BIO: (http://www.williamjcook.com/)
Investors are encouraged to follow Green Globe using:
Twitter: https://twitter.com/GreenglobeGGII
About Green Globe International, Inc
Green Globe is focused on becoming a leader in wholesale CBD, hemp and cannabis products by establishing a vertically-integrated supply and production system that encompasses multiple revenue points throughout the chain. The Company is actively working to secure production supply of raw materials including growing, processing and manufacturing through acquisition, joint venture, and supply agreements as it expands its product offering to include CBD and cannabis oils as wholesale commodities in addition to a range of consumer products based on medicinal and nutraceutical benefits to humans and animals.
Safe Harbor Statement
This release contains forward-looking statements that are based upon current expectations or beliefs, as well as a number of assumptions about future events. Although we believe that the expectations reflected in the forward-looking statements and the assumptions upon which they are based are reasonable, we can give no assurance or guarantee that such expectations and assumptions will prove to have been correct. Forward-looking statements are generally identifiable by the use of words like "may," "will," "should," "could," "expect," "anticipate," "estimate," "believe," "intend," or "project" or the negative of these words or other variations on these words or comparable terminology. The reader is cautioned not to put undue reliance on these forward-looking statements, as these statements are subject to numerous factors and uncertainties, including but not limited to: adverse economic conditions, competition, adverse federal, state and local government regulation, international governmental regulation, inadequate capital, inability to carry out research, development and commercialization plans, loss or retirement of key executives and other specific risks. To the extent that statements in this press release are not strictly historical, including statements as to revenue projections, business strategy, outlook, objectives, future milestones, plans, intentions, goals, future financial conditions, events conditioned on stockholder or other approval, or otherwise as to future events, such statements are forward-looking, and are made pursuant to the safe harbor provisions of the Private Securities Litigation Reform Act of 1995. The forward-looking statements contained in this release are subject to certain risks and uncertainties that could cause actual results to differ materially from the statements made. The company disclaims any obligation to update information contained in any forward-looking statement. This press release shall not be deemed a general solicitation.
Editors note: This content originally appeared on OTC Markets and has been posted here with permission of the copyright holder. Click here to view the original article.