Garden City, MO (February 22, 2019) – AgMaxx CEO, William J. (Bill) Cook, was recently elected to serve as the Vice-President of the Mid-America Organic Association. He will use the role to continue helping the MOA organization to extend their reach and be a voice for all types of farmers in the Midwest.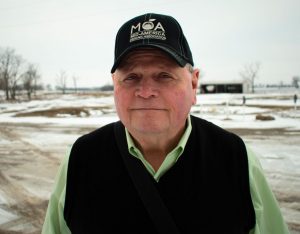 Cook has been involved in agriculture and agribusiness for more than 50 years. He is a life-long farmer and rural entrepreneur and has dedicated his life to his family and improving the lives of his fellow farmers.
Cook currently acts as CEO of AgMaxx, Inc., a company that is dedicated to helping farmers be more successful. Their goal is to help farmers make money, save money, and save time through education, technology, and providing helpful services.
"I'm very excited about serving in this new role and helping the organic and non-GMO growers be more successful," said Cook. "I see the organic and non-GMO markets as one of the best opportunities for growers right now, and I think there is a lot we can do to help growers and the MOA organization."
Cook will serve a three-year term as Vice-President the MOA.
About the Mid-America Organic Association (moaorganic.org)
The MOA is a group of farmers, business owners, and consumers with an interest in organic and sustainable agriculture. They promote and share knowledge of organic and sustainable farming. Their annual conference is one of the best organic networking events in the Midwest. If you have an interest in organic farming or sustainable living, consider joining the organization today. The MOA is a 501(c)(3) organization.
NOTE: This release originally appeared on the AgMaxx, Inc. website.